Now that you have installed the Persistent Virtual Desktop Client, you are ready to start working with your course material. To log in please do the following:
Launch the Amazon WorkSpaces client you just installed. You will see a screen like the one below.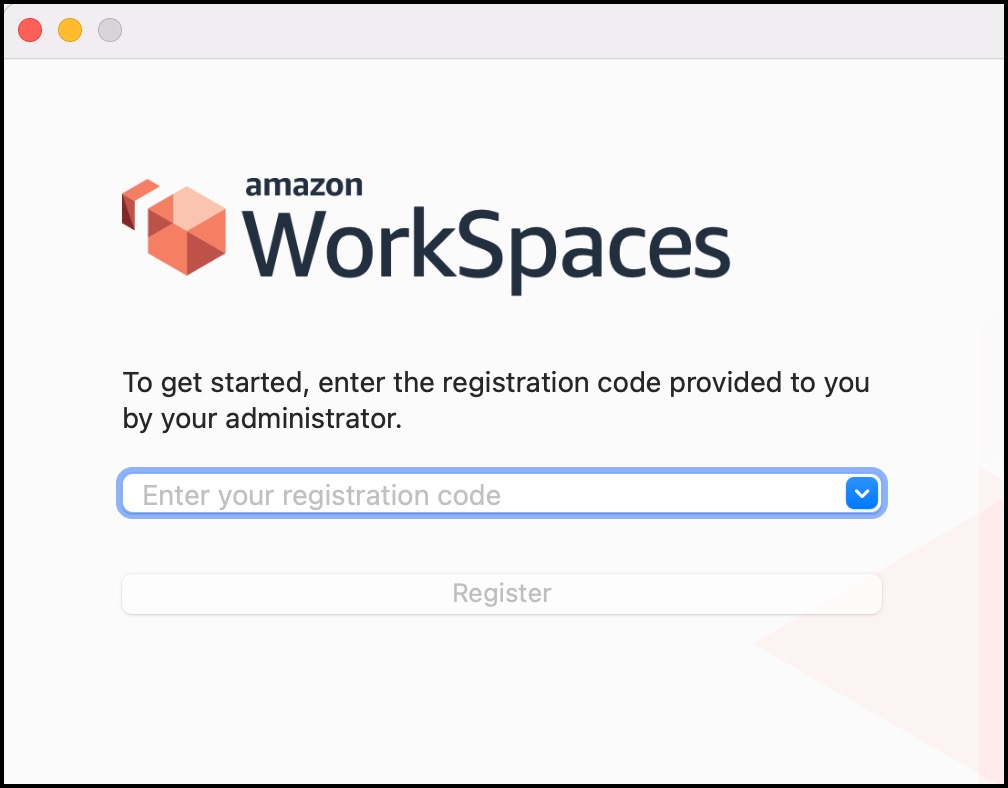 Please enter the Registration Code you received in your welcome e-mail. It will look something like this: SLiad+XXXXXX and click Register. Then you can enter your username and password received in your welcome e-mail.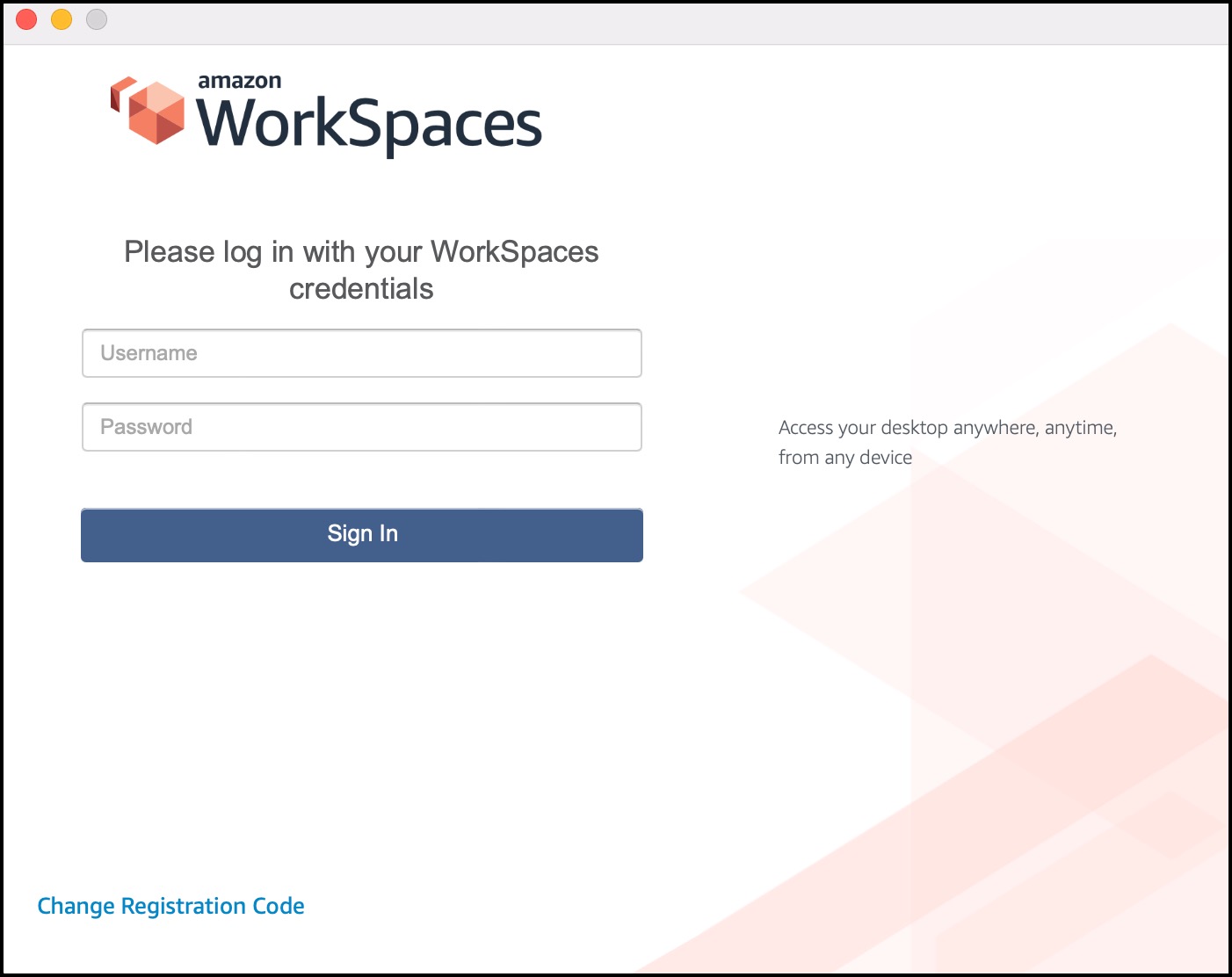 Once you click Sign In you will be connected to your Virtual Desktop and you will see a window that looks something like the following.