The Toolbar is located under your address and bookmarks bar in your browser when logged into your Virtual Desktop or Learning Lab.

Profiles - The top right "Profiles" menu bar option allows you to end your session.

Launch App - The Launch App menu bar option allows you to access and launch other applications from your Catalog in the same browser window. These apps will share their "My Files" and other storage or clipboard items.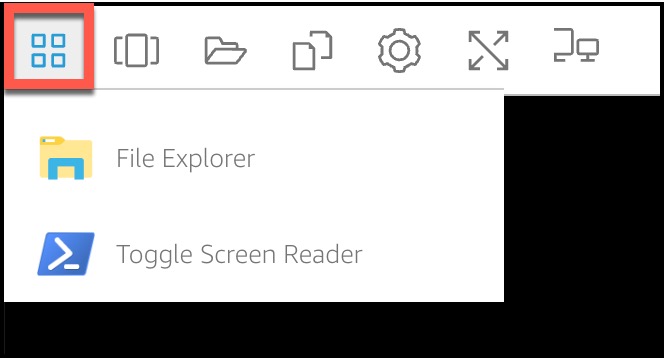 Switch Windows - The Switch Windows menu bar option allows you to change the focus of your Virtual Desktop between different running apps.
Saving Files, Adding Google Drive, and Home Folders
You can attach your Google Drive or OneDrive by clicking on the My Files icon shown below and then selecting Add Storage.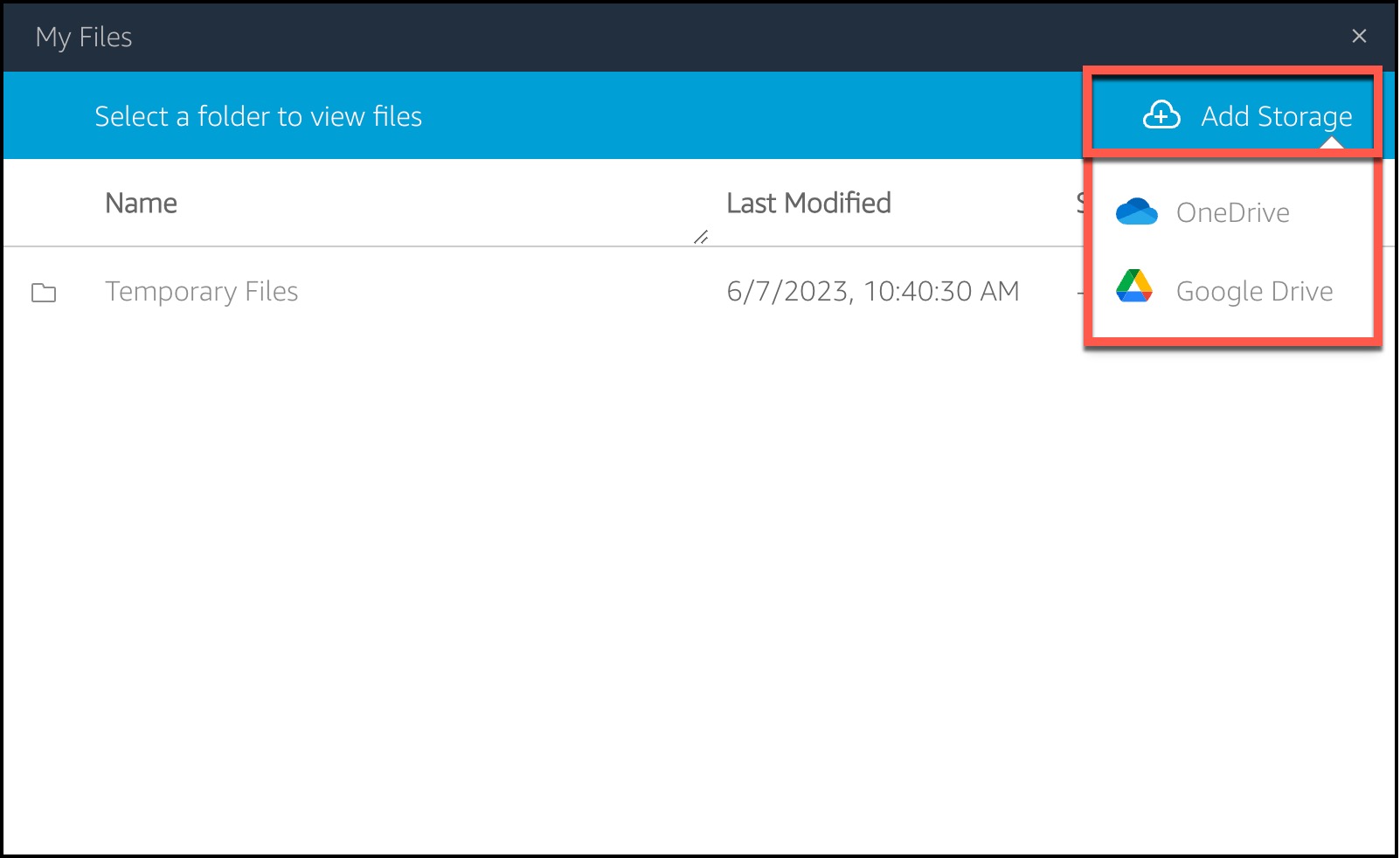 Copy/Paste - The Copy/Paste menu bar option allows you clipboard access to and from your local computer.

Settings - The settings menu bar option allows you to configure your microphone settings, change your performance streaming mode, alter the Virtual Desktop screen resolution, and set regional settings.