You need an active internet connection to leverage the power of Virtual Desktop or Learning Labs.
Since Virtual Desktops and Learning Labs live in the Cloud they can not be used offline. You can check the status and quality of your internet connection by clicking on the Virtual Desktop menu bar Gear Icon and clicking Streaming mode.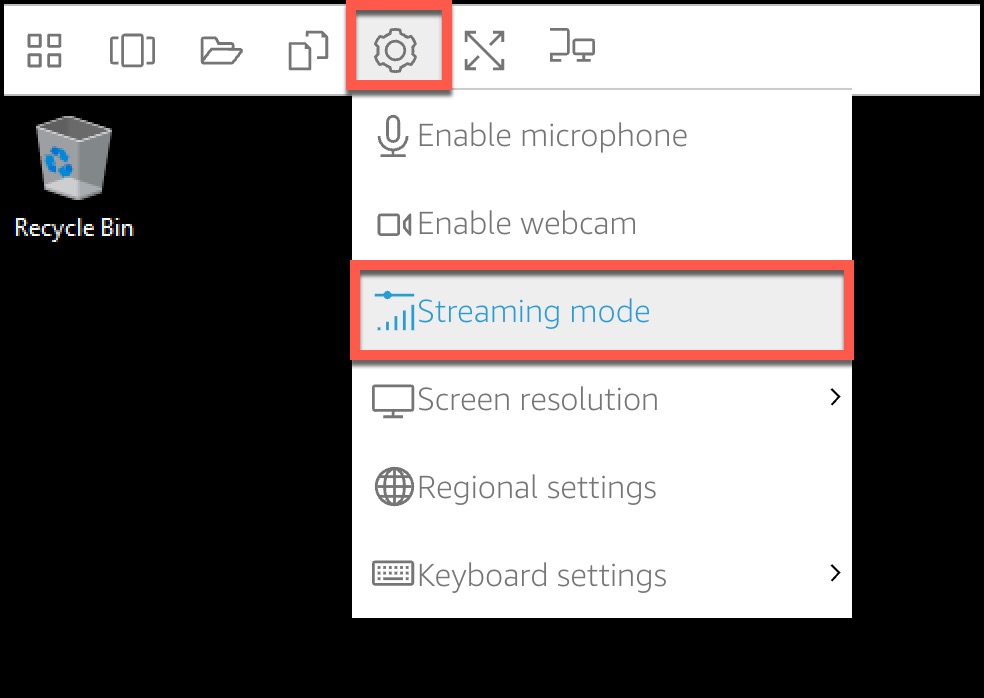 A popup will appear, select the option Show streaming metrics drop-down option.
Ideally, your Network Latency should be 100ms or less for optimal use. 250ms and above will result in an unusable user experience and it is recommended that you locate to a more reliable internet connection.