Learning Lab is a set of virtual machines that are configured with special tools to be used in your class. This environment is secure and dedicated to your use.
The Learning Lab user interface will allow you to easily access the labs and tools for all the courses you are enrolled in.
Once you launch Learning Lab, you will see the courses you are enrolled in listed on the left-hand side. You will be presented with a welcome screen and steps to use Learning Lab.
Welcome to your course Learning Lab!
Step 1: To get started, select the course and lab you want to work with from the left navigation bar.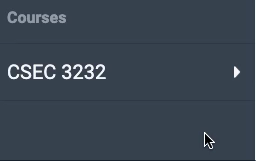 Step 2: Once you have selected the course and lab you want to work with, you will see the list of machines that are available to you to complete your assignments. When you are ready to begin, click the Provision button.

Step 3: Now that you have finished provisioning your lab, you may connect to the individual machines that contain the software you need. If you have any questions, please visit the knowledge base or reach out to the support team.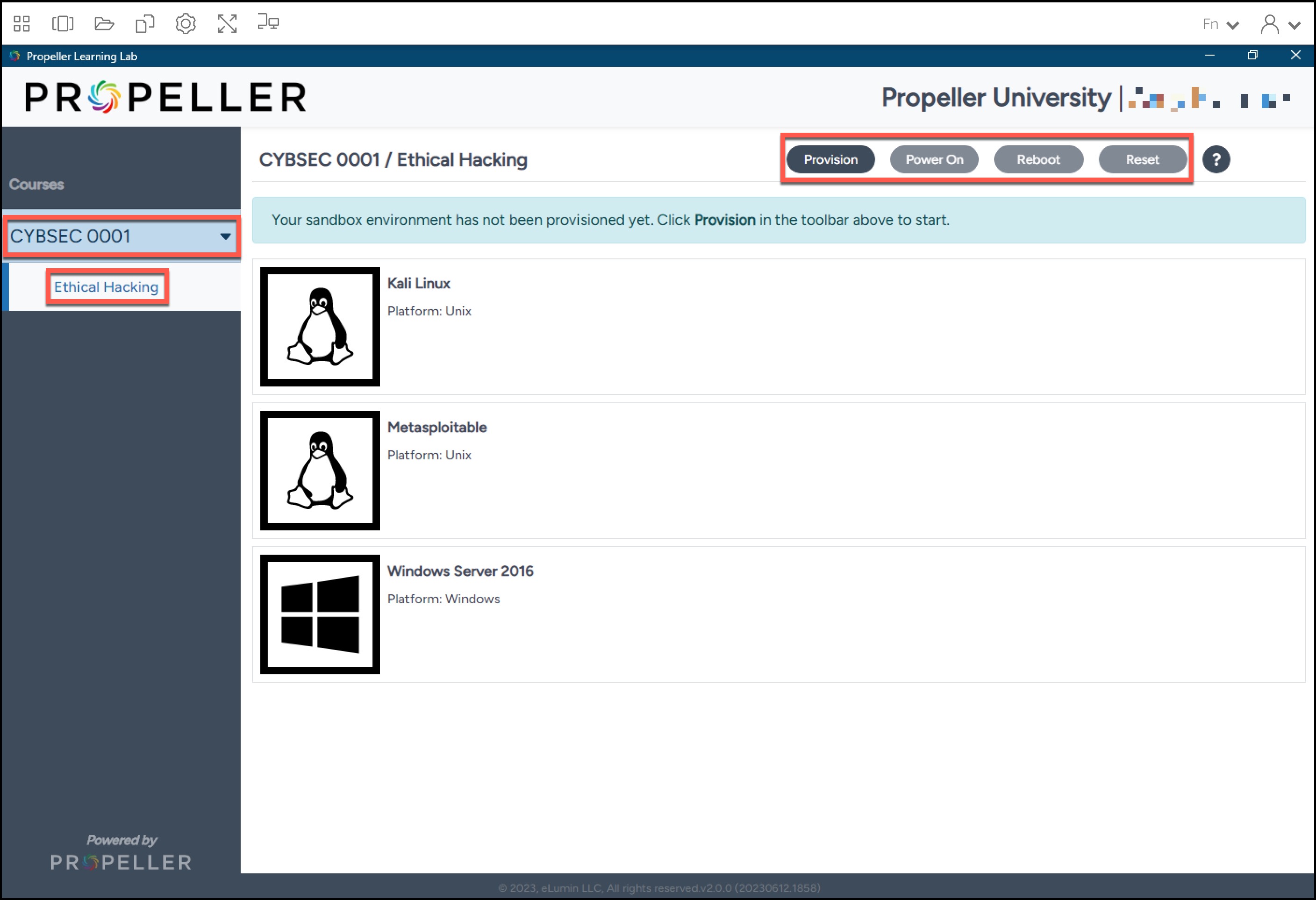 Definition of Buttons
Provision - When you need a fresh set of the machines, think of this as providing the defaults that your instructor has designed for you.
Reset - If you made a mistake or want to start from scratch, you can "Reset" your existing Learning Lab machine and re-allocate a new set. When you "Reset" the environment, any work that you haven't saved on to your Cloud Drive will be lost, be sure to transfer any files you need to keep to your OneDrive or Google Drive.
Power - After a student has allocated their environment, it stays with them until they destroy it. The power button is used to start the machines (think of this as power on) after they have been idle for a while.
Reboot - The reboot button allows you to restart your Learning Lab machines if you need to for a lab, or if they are behaving slowly or might need a restart, just like a normal computer.
Pro Tip: Information about each of your machines, including IP address, platform (Windows or Unix), and running state (running or stopped) is shown next to the provisioned lab machines. This information may be helpful for some labs, or if you have any questions you send to support.