You can set display settings on Linux Learning Lab virtual machines that use a graphical user interface.
Linux Learning Lab machines, like Ubuntu desktop or Kali, many times have a GUI you can connect to via a NoMachine "NX" session.
At the bottom middle of the NoMachine Options Menu are display buttons that allow you to window, full-screen (toggle), and Iconize.
Once this full-screen option has been clicked and toggled on by a user for their Workspace, it will remain toggled on until clicked again for all connections in that user's Learning Lab.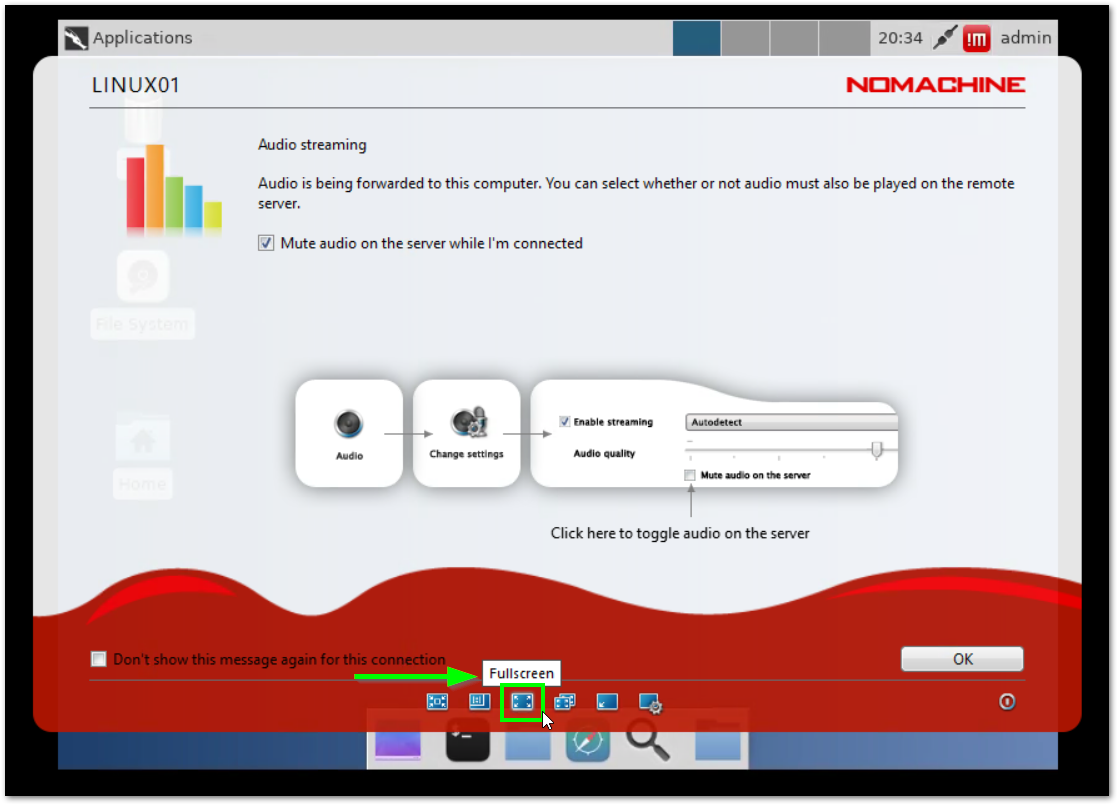 Pro Tip: To exit from a full-screen toggled Learning Lab instance, you can bring up the NoMachine Panel in the following ways:
"CTRL-ALT-0" (zero) ---- Opens the NoMachine Panel
Right-click on the NoMachine Icon in your Leaning Lab taskbar and click Show NoMachine Panel
Press Alt, Tab on your keyboard to back out of the NoMachine window